Welcome to the debut newsletter from Winnipeg Police Cause Harm (WPCH). We aim to send out a newsletter on an ongoing basis. Each issue will include a news round-up about policing, upcoming events/opportunities, stories from other struggles in Winnipeg, and suggestions for things to read/watch. Please feel free to get in touch with us if you have any ideas or requests for things to include in future issues at wpgpolicecauseharm@gmail.com.
"The fire has been lit, and no one is going to put it out. We're going to war. Trust me: We're not backing down." - Cambria Harris, daughter of Morgan Harris
In the news
Content warning: Missing and murdered Indigenous women, girls and Two-Spirit people (MMIWG2S); interpersonal violence; violence against unhoused people
Families of MMIWG2S fight for the closure and searching of landfills: Since early December, families and loved ones of the four Indigenous women—Rebecca Contois, Marcedes Myran, Morgan Beatrice Harris, and Mashkode Bizhiki'ikwe (Buffalo Woman)—murdered by a far-right, misogynistic serial killer have been fighting for the closure and searching of two Winnipeg landfills for remains. Furthermore, Cambria and Kera Harris, the daughters of Morgan Harris, alongside many First Nations leaders, have called on WPS chief Danny Smyth to resign on the basis of his refusal to direct police resources toward a search, despite having known since mid-June that remains were in the Prairie Green landfill. So far, Winnipeg's city council and police board have effectively excused police from any responsibility, while the federal government has funded a study to evaluate the feasibility of searching Prairie Green. A lengthy blockade of Brady Road's entrance recently concluded but the camp is still there and in need of donations/support.
Fatal stabbing in Millennium Library reopens debate about security measures: The tragic killing of Tyree Cayer at the downtown Millennium Library by several teenagers in mid-December has led to a widespread public backlash against successful efforts to remove its airport-style security measures in 2020. While this violence was undoubtedly traumatic for everyone involved, there is no reason to believe that the previous security measures—which resulted in a calamitous decline in library usage—would have prevented this kind of violence from occurring. As Dan Lett of the Free Press put it, "Even if the accused had been stopped from entering the library, it's not hard to imagine the fatal confrontation taking place at some other time, in some other location." The answer, as always, is to invest properly in municipal services (including libraries), fund public housing (Cayer was reportedly "periodically homeless"), and reinvest in youth supports (which were decimated during COVID-19, undoubtedly contributing to this apparent rise in youth-related violence). In addition, jailing the youth involved will only worsen conditions, given that incarceration further separates them from support systems and exposes them to all kinds of violence.
WPS K9 bites young student: In mid-December, a WPS dog bit a five-year-old boy at an elementary school in South St. Vital. Despite police claims that the boy was only transported to hospital "as a precaution and for treatment," the attack's effects were severe: the boy's parents said that he required "significant medical attention," including stitches administered by a plastic surgeon, and that he has since exhibited signs of serious psychological trauma. Meanwhile, the so-called "Independent" Investigation Unit (IIU) determined that the incident didn't qualify as a "serious injury" and thus would not warrant formal investigation. This led to thousands of people signing a petition, begun by the boy's parents, that called for an investigation to take place. Police-Free Schools Winnipeg issued a call for people to contact school division administrators to register concern, while scholar Fadi Ennab published an excellent Twitter thread detailing how the incident must be understood within the broader context of (and struggle against) police in schools.
Other times that police caused harm
Dec. 1: A Manitoba RCMP officer was essentially let off the hook after being found guilty of predatory sexual behaviour following traffic stops, including calling a 17-year-old "jailbait," despite the federal justice department pushing for him to be fired.
Dec. 3: A man was shot and killed by Winnipeg Police during a traffic stop in St. James. As reported by Kelly Geraldine Malone, police shot eight people in Manitoba in 2022, with four of these instances resulting in fatalities.
Dec. 9: A provincial judge tossed out evidence in a drug possession case due to a Winnipeg Police officer having conducted a "humiliating and invasive" strip search during an arrest last year. The cop's testimony asserted that this procedure was "always conducted" in such situations.
---
Within WPCH
Police board presentations: On Dec. 2, two members of WPCH and two community members presented to the Winnipeg Police Board in critical response to the board's absurdly pro-police Environment for Policing in Winnipeg report. You can find the videos on our YouTube page or linked in this Twitter thread.
Blog post about landfill search: On Dec. 8, we published a blog article by WPCH member Leon Laidlaw about the urgent need to search the WPS to conduct searches of the landfills. He wrote: "The WPS' decision to not search for the bodies of these women is a deliberate choice—one that exemplifies the institutional lack of protection and the failure to respond to violence against Indigenous women by police institutions across Canada." You can read the entire piece on our blog.
Raffle update: In December, we ran a successful fundraising campaign by auctioning off several amazing prizes donated by the community, including a Kent Monkman skateboard artwork, a Christi Belcourt print, a bundle of skin/body care products from Just the Goods, swag from Manitoba Harm Reduction Network, and books from ARP Books. We raised $2040, all of which will go towards our organizing efforts including honorariums for community members, postering and other outreach supplies, and various mutual aid efforts.
Firewood run to Camp Morgan Harris: On Jan. 8, several WPCH members picked up and delivered a half-cord of firewood to Camp Morgan Harris at the Brady Road Landfill. While the blockade of the landfill itself has been lifted, the camp is still there and is in need of support, donations, and supplies. You can send donations by e-transfer to gojoemunro@gmail.com or gojoemunro on Paypal.
---
Upcoming events/opportunities
The Power Was With Us: Idle No More: On Saturday, Jan. 21, there will be a special documentary screening hosted by APTN News starting at 1 PM. Free admission, it will be held at Cinematheque (100 Arthur Street) on its 10-year anniversary. Tickets can be found here.
New Pride of Winnipeg: On Friday, Jan. 27, 6:30-8 PM, "newcomers to Canada (immigrants and folks with refugee experience) who identify as 2SLGBTQ+ are invited to join us for fabulous fun and friendship! To register or join the Facebook support group, please reach out to the group facilitator at newpridewpg@rainbowresourcecentre.org." Find the info on the human rights hub page.
Community Safety Beyond Police workshop: On Friday, Feb. 3, starting at 7 PM, WPCH will be hosting a free workshop at Central Community Centre (200 Isabel Street) called "Community Safety Beyond Police." It will be a short workshop featuring several members of WPCH discussing community safety from a perspective that moves away from policing/incarceration and towards addressing the causes of violence and harm through life-sustaining public services. Coffee/tea, snacks, ASL interpretation, child-minding, bus tickets, and KN95 masks to prevent the transmission of the ongoing COVID-19 pandemic will all be provided. If you're able, please register in advance (but registration is not required to attend).
---
Winnipeg stories
In early November, members of the Urban Warrior Alliance, a collective of anti-poverty advocates, Indigenous activists and warriors from Treaty 1, partook in a blockade in support of Wet'suwet'en land defenders on unceded lands in so-called British Columbia.
Also in November, Indigenous activists and warriors gathered at Portage Place in downtown Winnipeg to confront security after an assault against an Indigenous man in a wheelchair occurred there. From mid-December to early January, members of both Urban Warrior Alliance and First Nation Indigenous Warriors, alongside families, set up blockades for both Prairie Green Landfill and Brady Landfill in protest of the WPS' decision against searching the landfills. We stand in solidarity with the fight for Indigenous self-determination and free autonomy.
In mid-December, tenants of 149 Langside and members of the West Broadway Tenants Committee challenged a 13% rent increase instituted by ONYX Property. This comes against Manitoba's rent guideline which suggests that the economic adjustment factor should be 0% to offset costs of inflation, and this decision by ONYX only exacerbates the current financial-housing crisis within so-called Canada. To help the tenants of 149 Langside, consider reading and signing this petition.
---
Abolition spotlight
The Prison Libraries Committee (PLC) of the Manitoba Library Association provides collections, programming and library awareness for incarcerated and reintegrating peoples on a volunteer basis here in Treaty 1 territory. They often collect, organise and deliver books. PLC provides services to facilities such as the Winnipeg Remand Centre, Headingley Correctional and Women's Correctional Centres, and others. PLC believes in literacy as an important role in peoples' reintegration into the community: "Thoughtful programming and access to meaningful and relevant reading materials can help improve individuals' quality of life both inside and outside of correctional institutions."
---
Mutual aid/resources
Know Your Rights cards (downloadable PDF)
Experiencing Someone in Crisis: call these numbers instead of the police
Bear Clan: 204-306-8571
SABE Peace Walkers (Osborne Area): 431-293-7223
Crisis Response Centre (24/7): 204-940-1781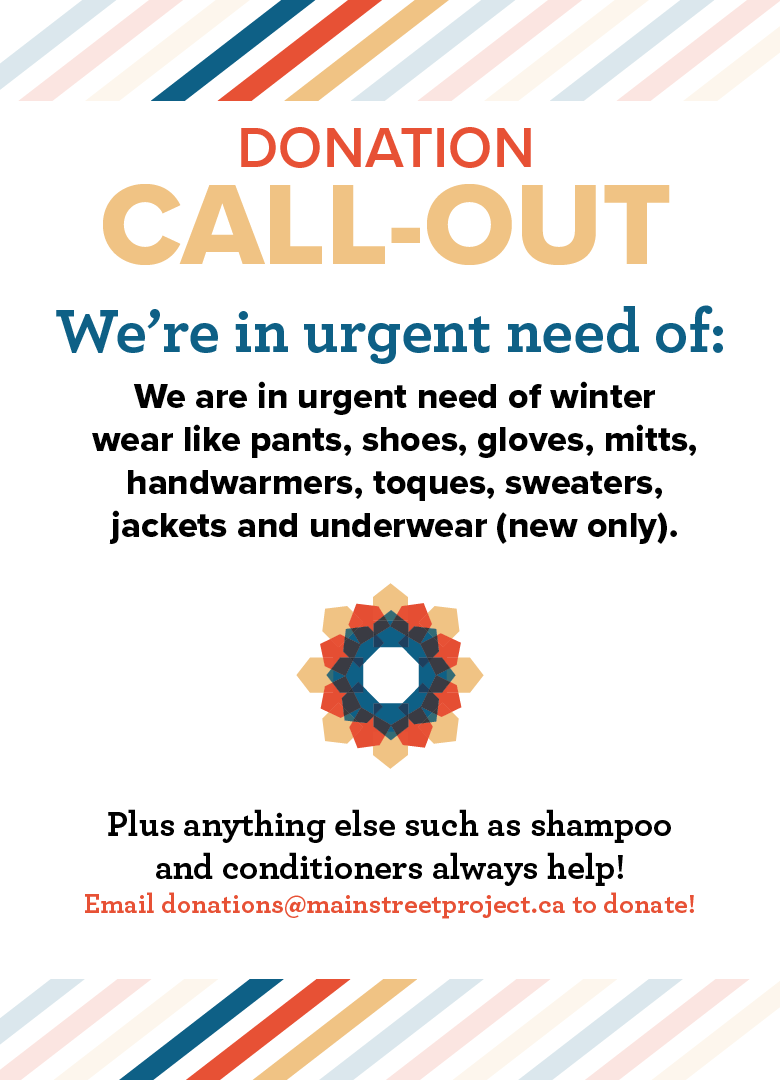 ---
Further reading/watching
Want to contribute to this newsletter or get involved with WPCH? Get in touch at wpgpolicecauseharm@gmail.com.